I offer a unique blend of perspectives as an educator, therapist, and small business owner.
I taught high school English for seventeen years. I loved it, and always felt there would be something else. In 2000 I went to shiatsu school for fun and soaked up teachings about the body, Chinese medicine, and holistic health. After moving to Idaho in 2004, I moved full time into bodywork therapy.  Loved that too and discovered people needed personal coaching more than anything.
Ironically, while completing my Whole Health Educator™ and Coaching program in 2012 I became seriously ill with black mold exposure. This began a 3 year recovery journey, where I became versed on mold, studied spiritual wisdom traditions, deepened my own meditation practices, began experimenting with live events, and created my first presentation on The Hero's Journey.  I had become an expert on the belly of the whale, the dark night of the soul.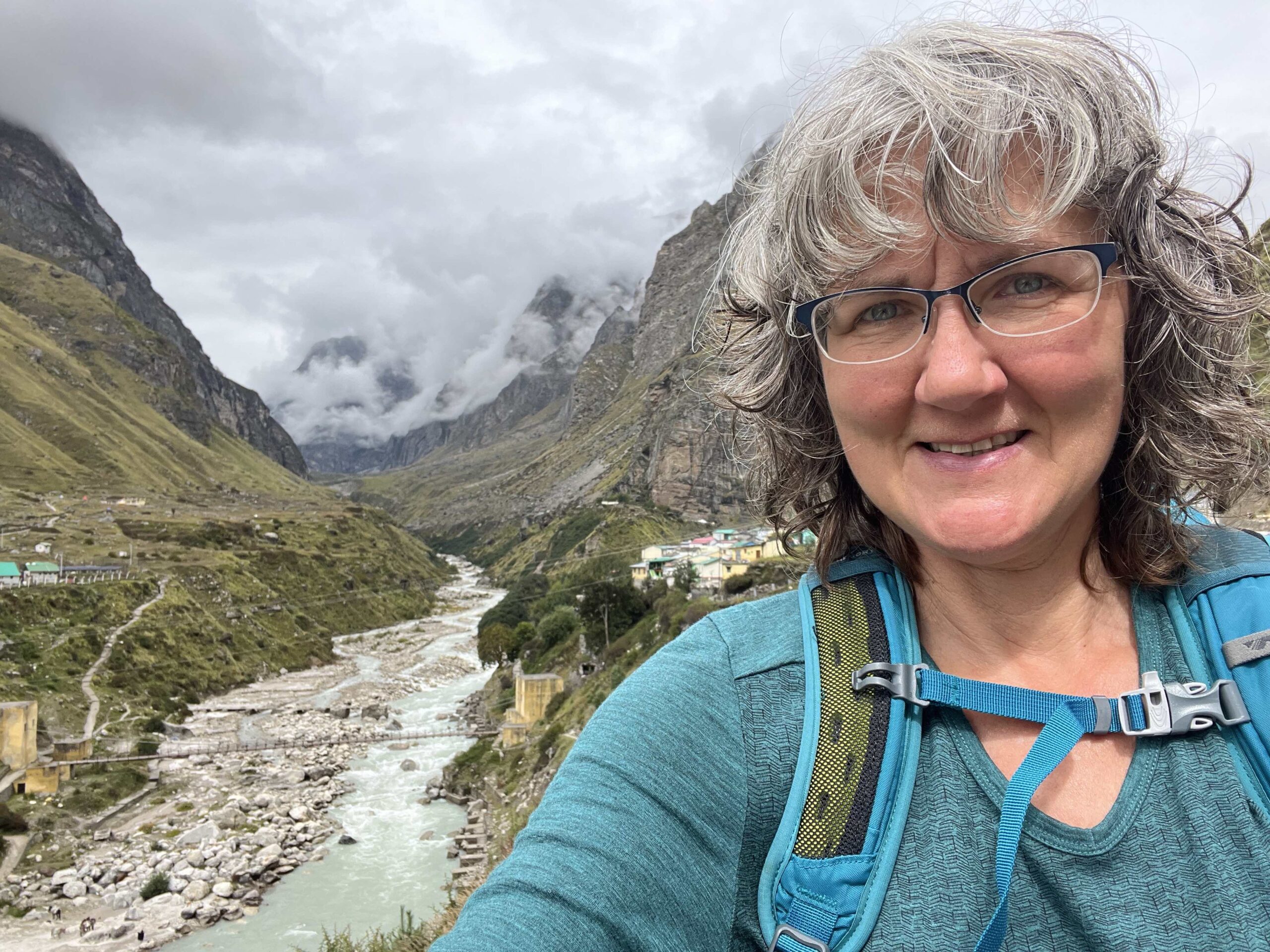 Being ejected from the darkness, giving birth to something new, can be a mess. In 2015 Luminaire arrived in a wash of chaos. I began traveling again when I lost my sister, moved 4 times and gave away almost everything before landing, lost 2 pet companions within a month, turned 50, launched Luminaire, and began yoga teacher training. Since I understood darkness, I was being called to simply hold a lantern.
The umbrella of Luminaire allows me to offer life and health coaching, retreats, public speaking, and facilitation of courses, discussion evenings, company retreats, yoga classes, and couples work. This has been supported by:
Whole Health Educator™ and Coaching certification with the National Institute of Whole Health.
Facilitator training with Authentic World San Francisco and Integral Center Boulder.
Participation in the West Central Mountains Leadership Academy.
Development of Mavens' Haven on the Salmon River.
Himalayan Yoga Tradition teacher training in the Bharati lineage. Bharati translates as one who loves the light of knowledge.
Creation of Community Hub McCall, CUB, a community space for co-working, meetings, events, and meditation.
Assisting with the creation of the West Central Mountains Creative District.
I live in McCall, Idaho and at Mavens' Haven with occasional trips to California and Ohio.
The mission of Luminaire is to help people see themselves, their world, and their possibilities more clearly, and to show up with awareness, confidence, and respect for others.